Description
Functional and easy to use controls.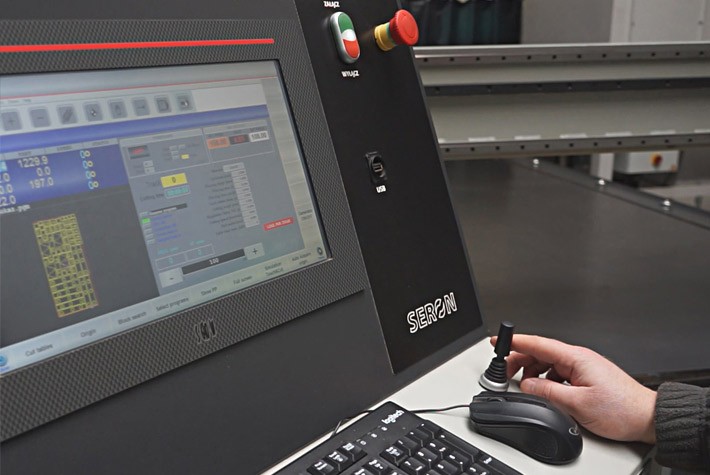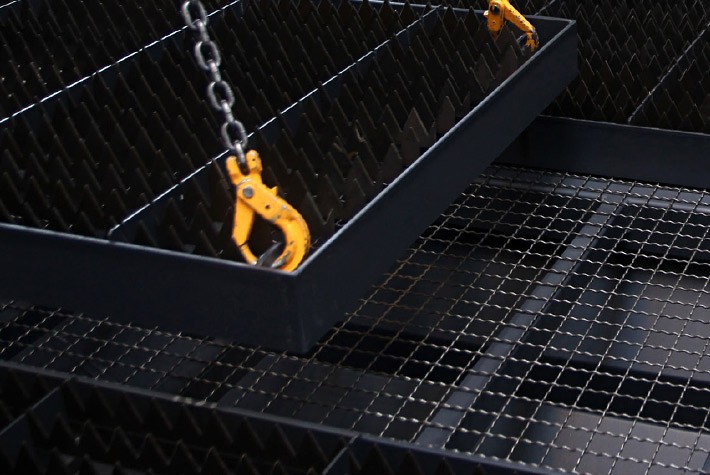 Welded and stress-relieved structure ensuring long-term dimensional stability
Freindly work environment
Occupational health and safety is the basis, so choose solutions that favor them.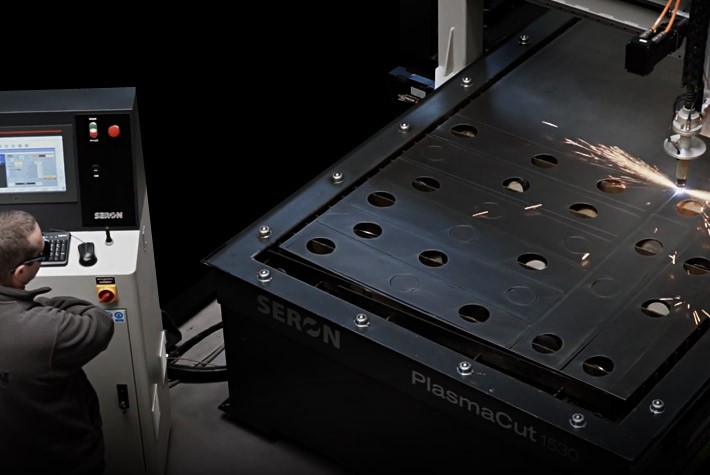 Cutting sheet metal, pipes and rectangular tubes in one comprehensive solution.
Take a virtual walk around the machine. Grab a 360 ° photo and rotate the visualization to see the elements of interest in detail.
Technical data
| | |
| --- | --- |
| Working area | X: 1550, 2050 mm; Y: 3050, 4050, 6050 mm |
| Gate clearance | 200 – 500 mm |
| Speed of travel | 40 m/min |
| Drives | X, Y, Z helical racks |
| Bearing | Trapezoidal rails 20 TBI |
| Type of table | Water, extraction |
| Table load capacity | 500kg/m2 |
| Additional options | Rotary Axis, extended portal, stainless steel tub table |
High precision and work safety
As a machine manufacturer, we know exactly what industrial companies need. Based on our own and our users' experience, we have developed solutions to increase the efficiency of production plants.
Our plasma cutter's are equipped only with components from reputable and proven brands, which ensures their reliability and work safety. The implemented technological solutions help to optimize production processes.
We attach great importance to the operator's safety and comfort, therefore, at the torch, we install a cover that is lowered during cutting. It stops the radiation of the plasma arc harmful to eyesight and the splashes of liquid metal.
Construction
Designs of plasma plotters are made of welded steel with ribbing of individual elements, which allows for high kinematic parameters. The dimensional accuracy of the machine is guaranteed by the machining process from one clamping and subsequent stress relief processes. Depending on the selected configuration, the design of the table may vary. We offer both a water table and an extraction table. Each of them uses ball guides to facilitate material loading. Additionally, regardless of the selected type of table for cutting flat sheets, the cutter can be equipped with a turntable for cutting pipes and profiles. Learn more about the construction »
Advantages of water tables
material cooling to reduce deformation of sheets with thinner thicknesses
reduces the emission of harmful gases generated during processing
smooth cut edge line
effective filtering and ventilation when using professional liquids
quieter cutting in the water surface
economical to purchase and use later
sectional structure of inserts for easy cleaning
Advantages of extraction tables
integrated control system of the extraction sections to maximize the effectiveness of extracting dust and gases from the cutting site
safe, maintenance-free gas filtering
sliding drawers for small post-processing waste
excellent edge quality
sectional structure of inserts for easy cleaning
Control
The professional world-class control that has been implemented in our cutters is ergonomic and functional. Uses a protocol that enables two-way communication with components. This allows the parameters of the main components of the machine to be monitored and actively corrected. It has many built-in functions to optimize machining processes, reducing production costs. Learn more about control »
Cutting parameters
| Source type | Quality cutting | Piercing | From the edge |
| --- | --- | --- | --- |
| Powermax 65A | 20 mm | 16 mm | 32 mm |
| Powermax 85A | 25 mm | 19 mm | 38 mm |
| Powermax 105A | 32 mm | 22 mm | 50 mm |
| Powermax 125A | 38 mm | 25 mm | 57 mm |
| MaxPRO 200 | 50 mm | 32 mm | 75 mm |
Basic features of PlasmaCut
control with ultra-fast, two-way communication
precise and repeatable metal cutting
steel welded structure combined with the highest quality components
low operating costs
Materiały dedykowane
black steel
stainless steel
aluminum
Equipment options
rotary axis
extended portal
stainless steel bathtub table
The benefits of buying Seron machines
The advantages and capabilities of our devices are not all that you will get by choosing to work with us
Make an appointment for a free show in our showroom and see the device live
Our advisers are at your disposal. Fill out the form below and contact us!