Passion for modern technologies, we are constantly strengthening our position in the CNC machines industry
Over 20 years of experience we transfer into the quality of our products. Thanks to this, we gain precise, high-performance CNC machines such as: multi-axis CNC machining centers, CNC milling plotters, CNC cutters, Fiber laser cutters, CNC plasma cutters.
These products are the result of combining many years of experience, passion, determination and development of our team. The machines are designed and manufactured in the heart of the Central Industrial District – Stalowa Wola. It is a region with a rich industrial heritage with engineering staff with experience in materials and processing.
The foundation of our company are people. Their experience, openness and creativity that make us achieve such fast technological progress.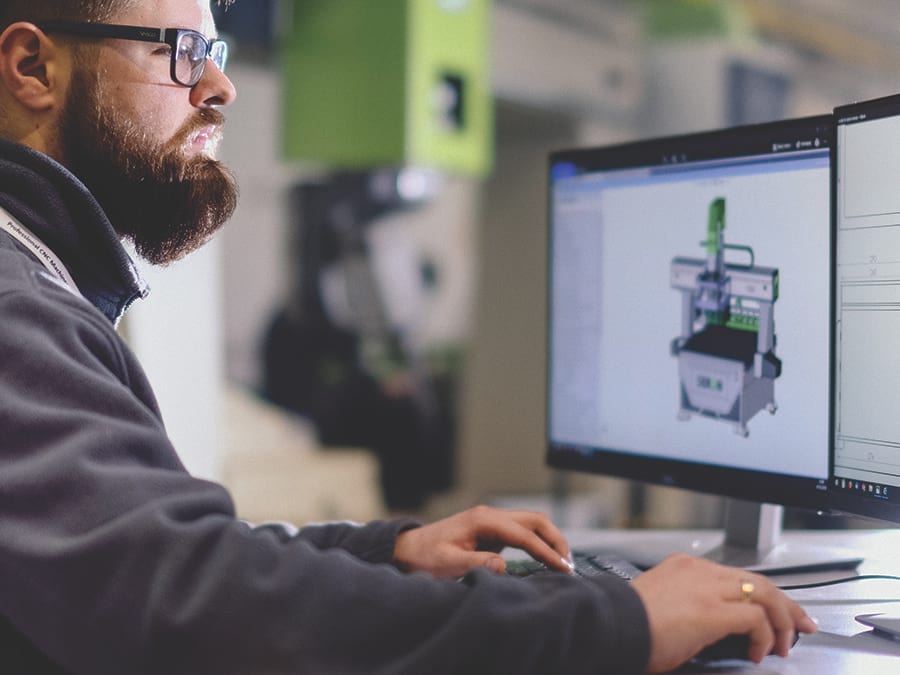 All machines are designed and programmed by our specialists.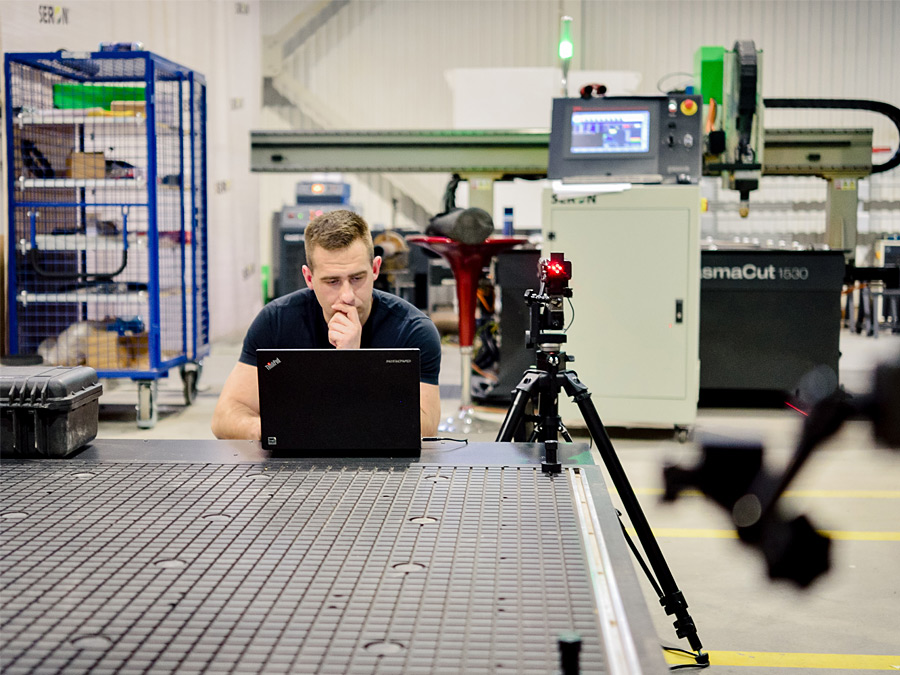 All solutions are subjected of testing before being put into production.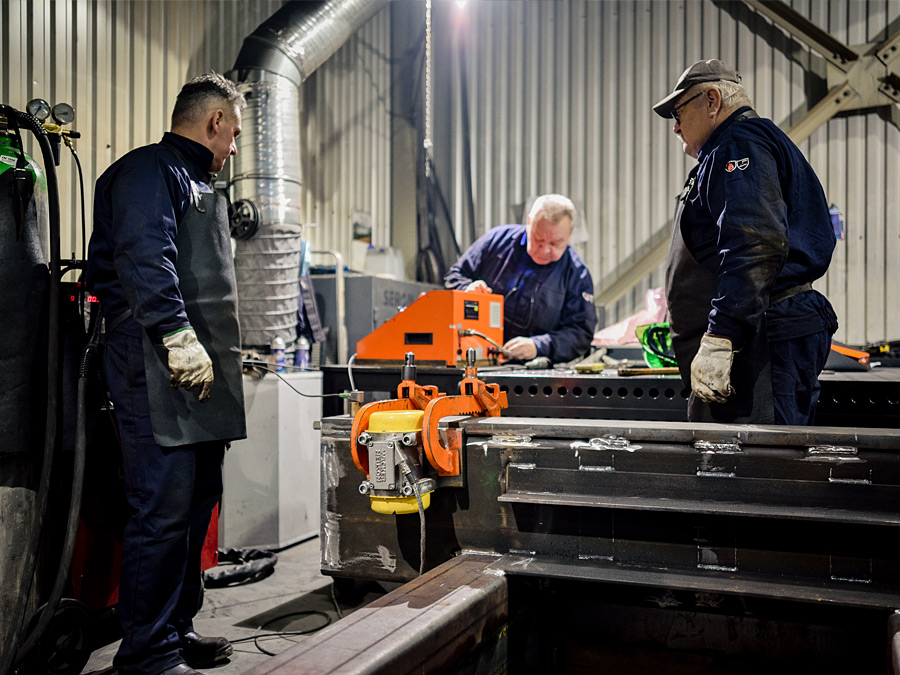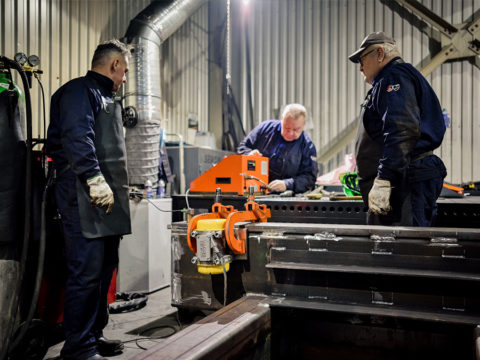 Extensive technical facilities, allowing you to build machines from the beginning. Thanks to this, we are flexible and keep quality at the highest level.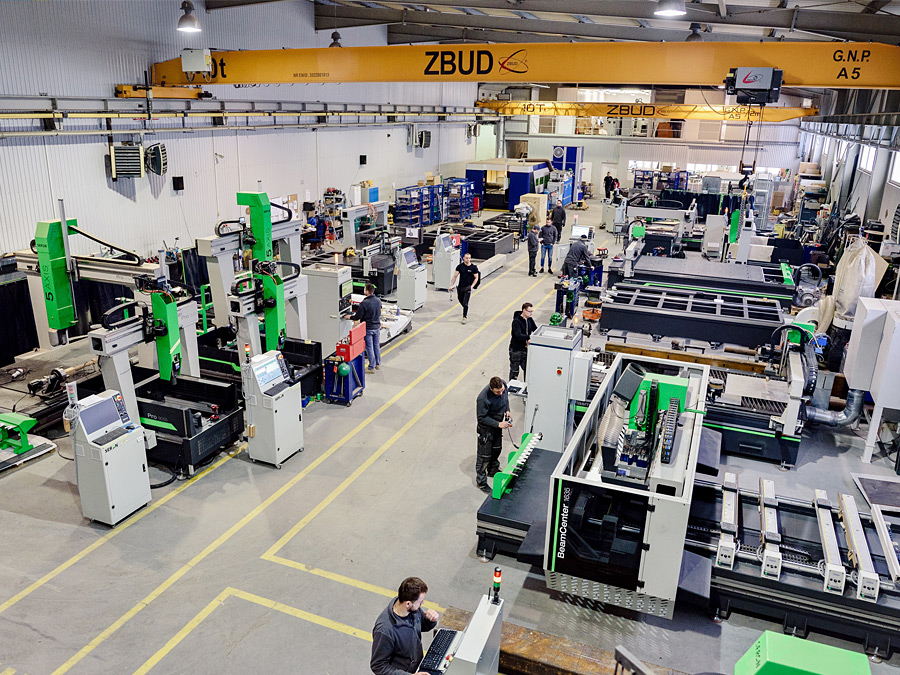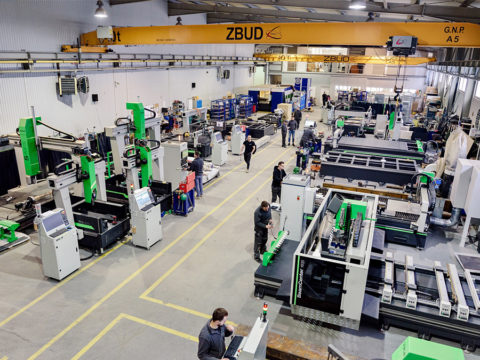 The assembly department consists of engineers with many years of experience. We use the highest quality components from proven suppliers.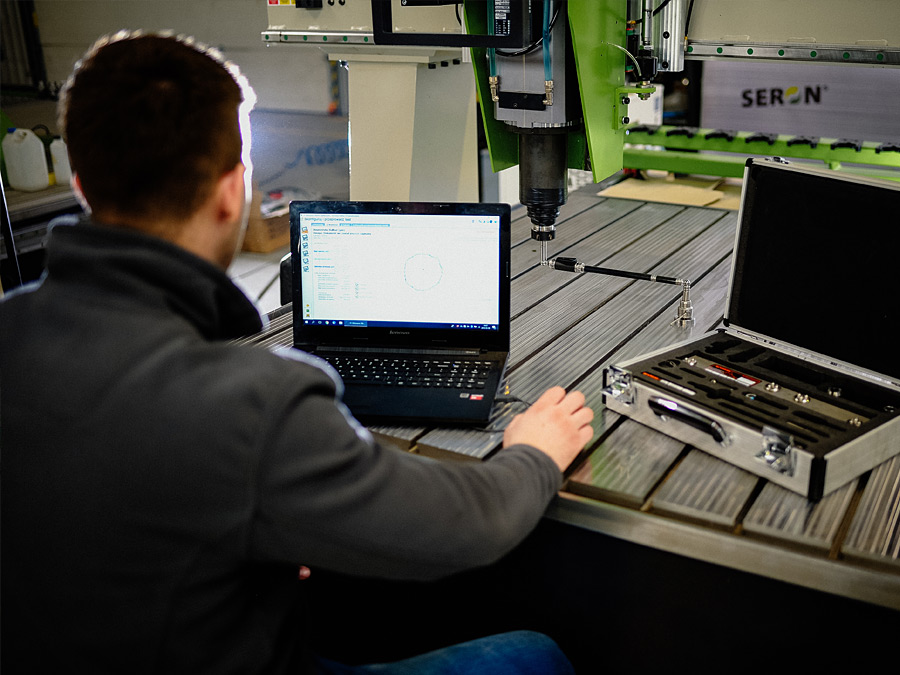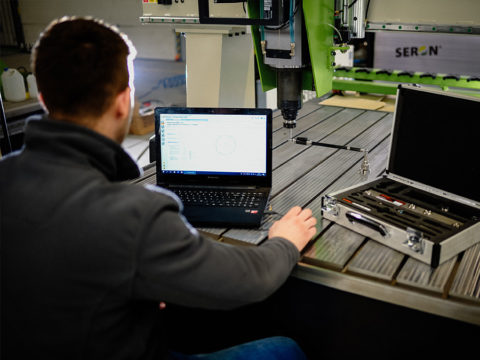 Each step on production is closed with a detailed quality audit. This ensures the highest precision
and reliability of the machines.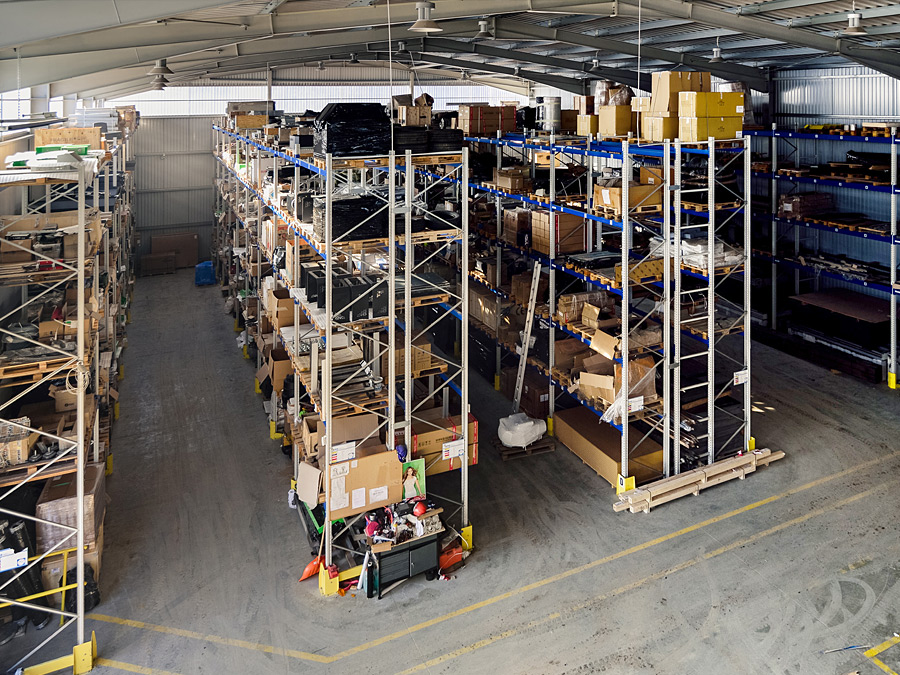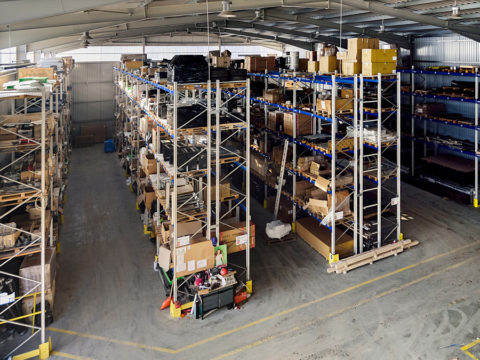 We have a well-stocked warehouse. Thanks to this, we have shortened the waiting time for machines to the maximum.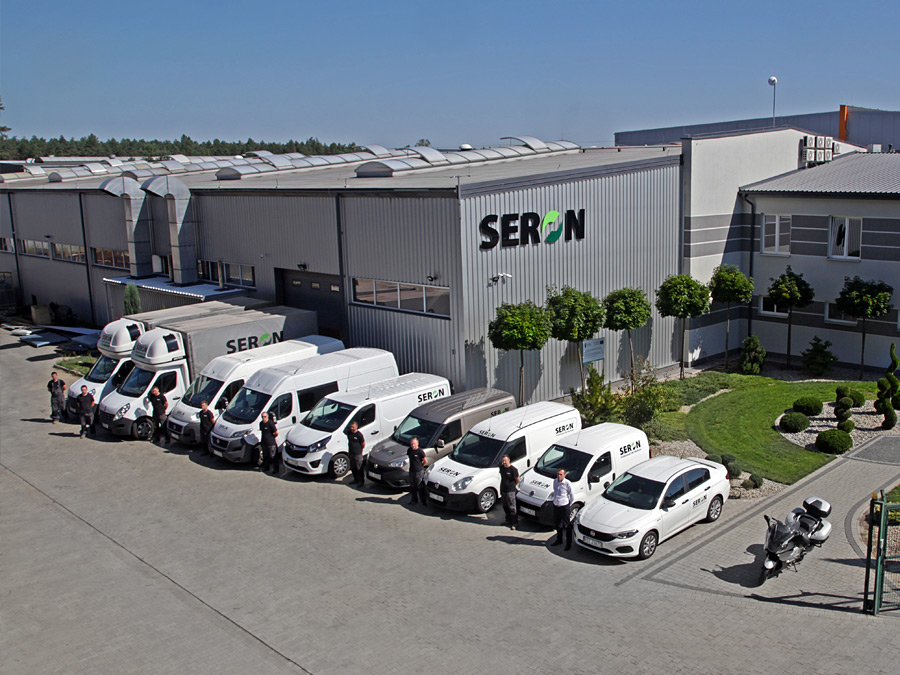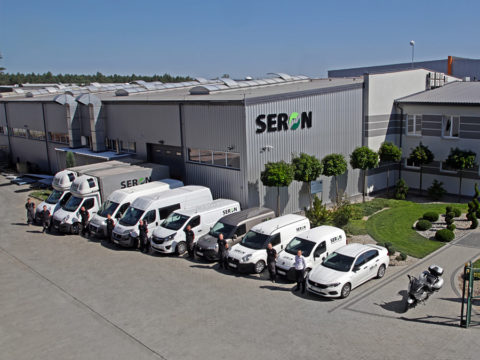 We have our own staff of highly qualified technicians and an extensive car fleet. As a result, the service response time is shortened to the maximum.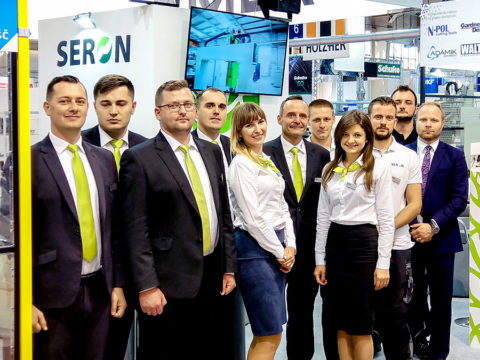 Team of experienced professionals who professionally advise solutions and look after our customers.
Seron machines are used in many industrial sectors
Our reliable devices are automating work of the metal, construction, electronics, furniture, advertising and many other industries.
These devices are perfect for a 24/7 work system. Each of them is configured to the individual needs of our customer. We are convinced that the CNC machines we offer, built on the basis of the concept Industry 4.0, are the future of many employers,  from Poland or from abroad, because they enable automation of production, reduction of its costs by shortening the processing time, repeatability and precision.
he goal of our activities is to take care of long-term relations with our customers by providing: the highest quality, reliable, precise devices and the support of experienced programmers, technicians and service technicians. Acting as a recognized manufacturer of CNC machines, we set following goals
Innowacyjność stosowanych koncepcji
Kompleksowe podejście do klienta
Rzetelność w biznesie
We have our own research and development department, as well as cooperate with research institutions. Thanks to these activities, we create innovative devices on a global scale, adapted to the increasing requirements of our customers and international standards.

We build our CNC machines from the begining, using selected components. Each stage of production is closed with a detailed quality audit, which ensures high precision and reliability of the products in our offer.

Find out, what's up with us.
Trust on solid foundation
Many years of experience, several medals and thousands of positive reviews from customers put Seron in a very good light as a business partner.