Description
Advanced control with a clear interface meeting the expectations of experienced users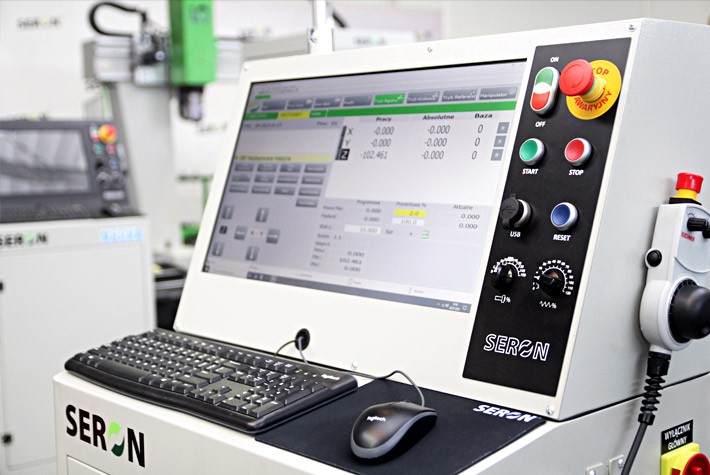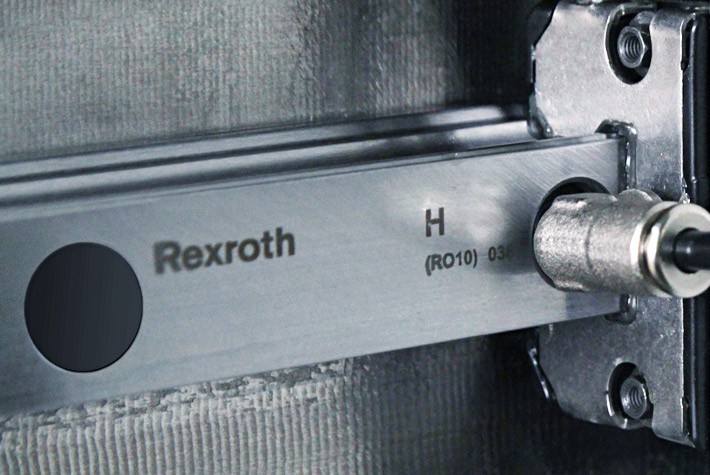 Machines are equipped only with the highest quality components, known and recognized on the market, guarantee reliability.
Wide range of machinable materials in a solution dedicated to enterprises with a diversified production profile.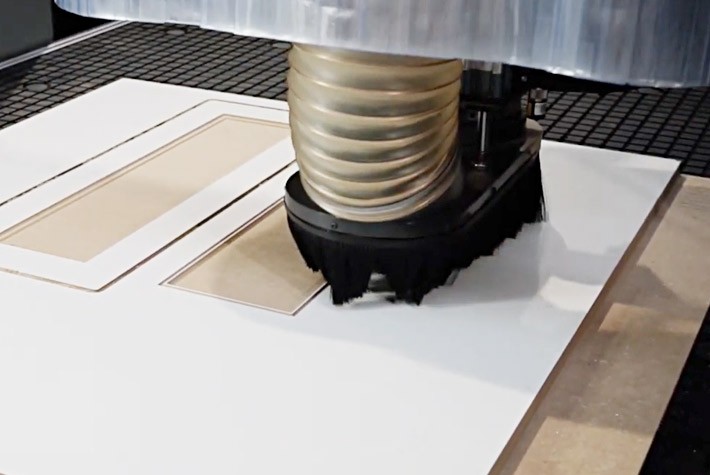 Technical data
Control system
Multi-axis real-time interpolator, with active trajectory forecasting, LAN communication, EtherCat, 2ms sampling time, optional RTCP tool end tracking, correction map
Working area
X 600 – 2500mm Y 900 – 6100 mm
Gate clearance and Z axis range
100 – 300mm
Drive system
Omron servo drives with EtherCat protocol, X, Y, Z helical slats
Linear bearing
Trapezoidal rails TBI 20, trolleys
Travel speed
Up to 60 m/min
Program resolution
Up to 0,0001mm
Positioning accuracy
0,02 mm
Gate drive
double-sided master / slave with gate angle correction
Electrospindles
2 kW to 12kW powered by an inverter
tool taper
ISO30 or HSK63 ER32
Maximum speed of the electro-spindle
24000 rpm (option 6 000, 40 000, 50 000)
Construction
Steel welded, ribbed, stress relieved, precision machined
Equipment options

positioning and correction of the material by a camera, laser, measuring probe
oscilating knife, roller knife, drag knife, creasign knife, marker pen
linear tool magazine up to 72 positions, revolver
cooling the tool with mist, chilled air
3D laser or touch scanner
positioning bases
additional angular / rotary axes
chip extraction installation

Table type:
T-slot: aluminum profiles, solid aluminum, solid steel; vacuum; hybrid, pneumatic clamping clamps
Ergonomic and universal
Standard series CNC milling plotters are modern and universal machines manufactured in Poland. They are designed for precise processing of a wide range of materials. The construction of the machine tool is made of high-quality welded steel, then stress-relieved and subjected to precise machining in large-format machining centers. The structural elements are ribbed, which ensures high rigidity and resistance to machining resistance. The drives used in each axis allow to achieve high speeds and dynamics of work. Bearings with trapezoidal rails with bogies guarantee precision and reliability.
Construction
The steel, welded and ribbed structure is characterized by the highest parameters, ensuring precise processing at high speeds and dynamics of movements. The bed and the running elements are subjected to the process of stress relief and machining on large-format milling centers, which ensures long-term stability and dimensional precision of the machine. Learn more about the construction »
Control
The machine is based on an industrial professional CNC control with a multi-axis real-time interpolator that actively forecasts the trajectory of movements. The EtherCat protocol used with a sampling time of less than 1 ms allows for instant, bi-directional communication with the key components of the machine tool. The integrated CAD / CAM environment allows simple editing directly on the control unit, giving the operator greater flexibility. Connectivity with the LAN network allows you to implement the machine into a machine park managed in the Industry 4.0 concept
Learn more about control »
Basic features of the Standard series
functional real-time control system
dynamic trajectory analysis
EtherCat ultrafast bidirectional communication system
rigid steel construction
selected components
intuitive operation
remote technical support
Dedicated materials
soft and non-ferrous metals: brass, copper, bronze, aluminum,
composites (dibond, alucobond, etc.)
plastics: polycarbonate, PVC, plexiglass, rubber, teflon, polyamides, etc.
engraving laminates,
solid wood, plywood, chipboards, MDF, OSB,
foams, extruded materials, etc.
Equipment options
automatic head of the active oscillating knife, disc knife, creaser, pen, etc.
video positioning system
T-slot table, vacuum, hybrid table
scanner
positining bases
tool cooling in the form of a cooling mist, freezing nozzle or a closed liquid cooling system
chip extraction installation
probe
monitoring of key components
The benefits of buying Seron machines
The advantages and capabilities of our devices are not all that you will get by choosing to work with us.
Make an appointment for a free show in our showroom and see the device live
Our advisers are at your disposal. Fill out the form below and contact us!