Description
Innovative optical solutions guarantee instant realizations in excellent quality.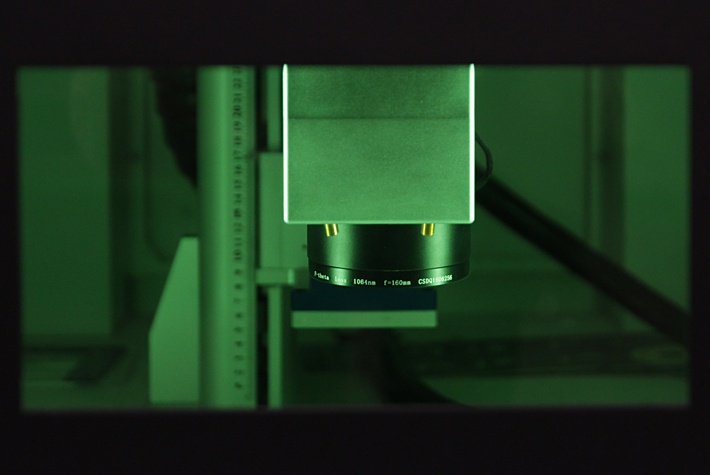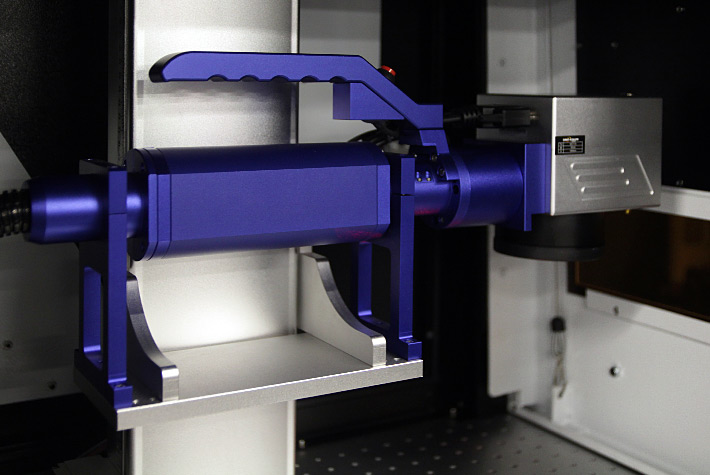 Functional cover that meets safety standards.
Functional and easy to use controls.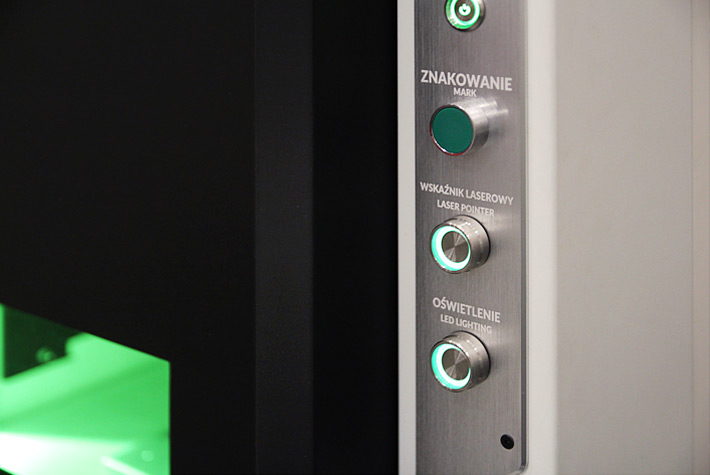 Technical data
| | |
| --- | --- |
| Working area | 175 x 175 |
| Max. item height | 370 mm |
| Max. marking speed [mm/s] | up to 7000 mm/s |
| Spot diameter [mm] | 0,01 mm |
| Marking depth [mm] | aluminium 0,7mm, stainless steel 0,5mm(10 repeats – 0,8mm), black steel 0,56mm |
| Max. resolution [dpi] | 2500×2500 dpi |
| Laser power source | 50W |
| Chiller | Source cooled by air |
| Max. power consumption [W] | 1000 W |
| Supply power [V] | 230 V |
| Weight | 300 kg |
| Dimensions | 750x1750x1100 |
A lot of possibilities and high performance
Fiber Industry laser marker machines have been designed and manufactured for the needs of enterprises that want to automate their production thanks to modern and precise devices for industrial marking of details. Fiber Industry marking machines are characterized by a large working area and a greater power of the laser source, which allows for marking larger objects in a much faster time. Like the Compact series marking machines, they are used in many industries due to their versatility and the ability to work in many materials.
Fiber Industry marking machines are designed in the highest class of building, which makes working with this machine 100% safe. It has an ergonomic design that greatly facilitates work and its use. In addition, this device requires a minimum of maintenance, which makes it incredibly simple and intuitive to use. Thanks to its simplicity and dynamics, it has unlimited possibilities in the Fiber laser technology and they are ideal devices used in machine, electronic, jewelery production, etc.
Basic features of Fiber Industry markers
the software is fully compatible with the following programs: Corel Draw, AutoCad and PhotoShop
possibility of marking graphic elements, serial numbers, barcodes, etc.
marking is permanent and takes place with very high resolution
laser air cooling system
high marking speed, high precision
intuitive device operation
enormous lifetime of the laser resonator up to 10,000 operating hours
pass-through building (opening width 45 cm) enabling marking on objects with long dimensions
mobile laser heads
optional: feeders automating work, remote control module
Dedicated materials
metals
coposites
plastics: polycarbonate, PVC, plexiglass, Teflon, polyamides, gamibt, rubber
skin
epoxy
The benefits of buying Seron machines
The advantages and capabilities of our devices are not all that you will get by choosing to work with us.
Make an appointment for a free show in our showroom and see the device live
Our advisers are at your disposal. Fill out the form below and contact us!