Description
Solid steel construction, ribbed and stress-relieved two-arm construction guarantees many years of precision machining.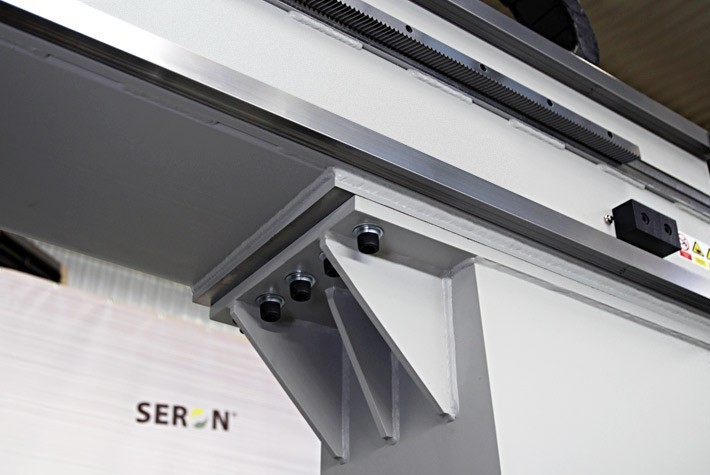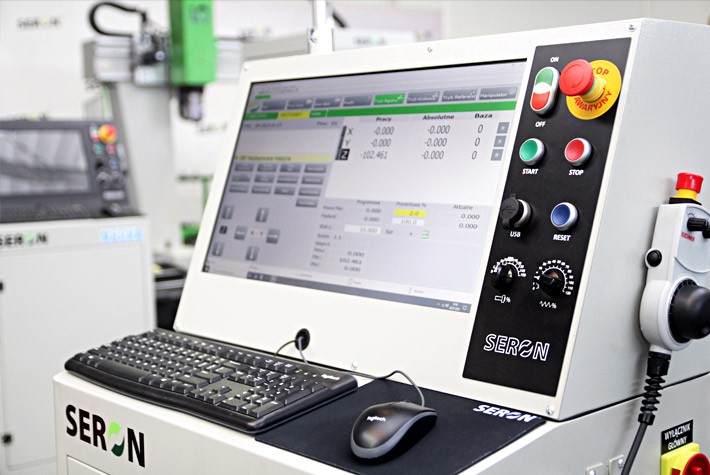 Advanced control with a interface meeting the expectations of experienced users.
Machine are equipped only with the highest quality components, known and recognized on the market, guarantee reliability.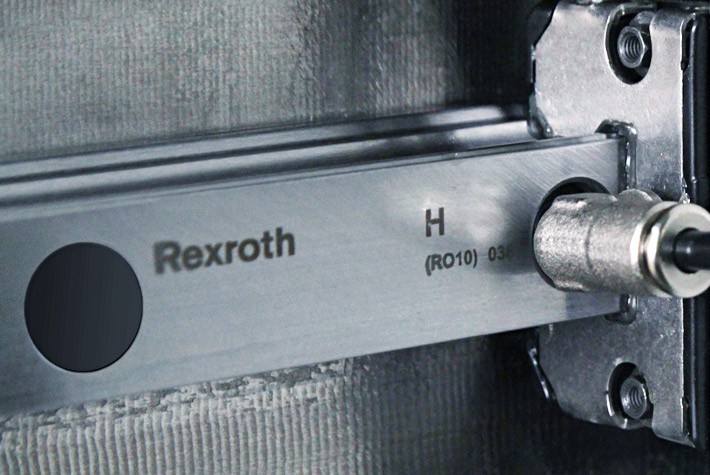 Control system
Multi-axis real-time interpolator, with active trajectory forecasting, LAN communication, EtherCat, 2ms sampling time, optional RTCP tool end tracking, correction map, remote service access
Working area
X: 2500 – 12000 mm, Y: 1300mm, 1600mm, 1900mm
Z axis range
300 – 500 mm
Drive system
Omron servo drives with EtherCat protocol,
X, Y helical slats hardened ground in accuracy class 6,
Z axis ball screw with accuracy class 5
Linear bearing
Trapezoidal rails, Bosch Rexroth 25
Travel speed
Up to 80 m/min
Acceleration
Up to 1G
Program resolution
up to 0.0001mm
Positioning accuracy
0,01 mm
Gate drive
double-sided master / slave with gate angle correction
Electrospindles
8 kW to 20 kW powered by an inverter (optional: 5-axis)
Tool taper
ISO30 or HSK63 ER32
Maximum speed of the electro-spindle
24000 rpm
Construction
Steel welded, ribbed, stress relieved, precision machined
Table type
Vacuum, beam
Equipment options

material positioning and correction by a camera, laser, measuring probe
revolver tool magazine
cooling the tool with mist, frozen air
3D laser or touch scanner
positioning bases
additional angular / rotary axes
drilling units, angular
pneumatic clamping clamps
chip extraction installation
chip conveyor
integration with an industrial robot
label printer and code reader
CAD / CAM software for programming furniture, fronts, stairs, windows, doors
automatic central lubrication
A modern solution for carpentry enterprises
The Machining Center with beam table is a solution designed and created in response to the requirements set in the furniture industry as well as any window or staircase joinery. The structure is based on a solid, welded and stress-relieved steel body that can be made in any length of working area. The gate of the machine, made of composite materials with a double-sided drive, allows for high dynamics and speed while maintaining stability, which allows for the highest quality end elements and excellent production efficiency. Special construction and modern safety systems allow access to the machine during processing without any risk to the operator. 24-position tool magazine located in the gate housing allows for an immediate change of tools during the cabin passes. In addition, the center can be equipped with linear magazines with handles with virtually any number of positions, which will allow for effective work even in various machining strategies.
The machine table is equipped with universal beams with mounted vacuum blocks, and positioners that facilitate the correct location and assembly of the processed material. The center can optionally be equipped with a belt conveyor for removing chips and clippings, it also has suction feet for dust removal: the first one is located around the electro-spindle with operation angular aggregates and a suction foot for a drilling aggregate. Thanks to these solutions, we are able to ensure maximum cleanliness of the processed products and the plant in which the machine is used.
The machine control is easy to use, has an intuitive and functional interface. The beam processing center was designed and made in the Industry 4.0 concept, which allows for completely remote monitoring of the machine's operating parameters in order to optimize its work, as well as reduce operating costs.
Construction
The original design project is characterized by high kinematic parameters. The steel, welded and ribbed construction guarantees precise machining with dynamic movements and high speeds. Both the bed and the running elements are subjected to the process of stress relief and machining on large-format milling centers, which ensures long-term stability and dimensional precision of the machine.Learn more about the construction »
Control
High functionality of the Beam Machining Center thanks to the implemented industrial control unit. Professional CNC control integrated with the LAN network allows for active communication with key components. The EtherCat protocol enables ultra-fast, bidirectional communication with sampling times of less than 1 ms. A multi-axis real-time interpolator that actively forecasts the trajectory of movements also in HPM and HSM modes minimizes lagging error, which has a key impact on dynamics, smoothness and precision of work. Integrated CAD / CAM environment allowing for quick editing of projects directly on the control unit increases flexibility in operation. The structure of the G-code enables to automate the cycles and operations performed according to individual needs. Learn more about control »
Basic features of the BeamCenter
in line with the Industry 4.0 management concept
modern real-time control system
dynamic trajectory analysis with the ultrafast EtherCat protocol
versatile machining with a spindle and aggregates
comprehensive monitoring of key components
remote technical support
Dedicated materials
steel and soft metals: aluminum, brass, copper, bronze etc.
composites: dibond, alucobond, etc.
plastics: polycarbonate, PVC, plexiglass, teflon, polyamides, etc.
solid wood and wood-based boards: plywood, chipboards, MDF, OSB, etc.
extruded materials
Equipment options
positioning and correction of material by means of a camera, laser, measuring probe
linear, revolver tool magazine
cooling the tool with mist, chilled air
3D laser or touch scanner
positioning databases
additional angular / rotary axes
drilling units, angular
pneumatic clamping clamps
chip extraction installation
chip conveyor
integration with an industrial robot
The benefits of buying Seron machines
The advantages and capabilities of our devices are not all that you will get by choosing to work with us.
Make an appointment for a free show in our showroom and see the device live
Ask for an offer lub zadaj pytanie
Nasi doradcy są do Twojej dyspozycji. Wypełnij poniższy formularz i skontaktuj się z nami!